Email Required Option Demo
This demo page shows the option which requires non-logged-in users (guests) to enter a name and email in order to download the file.
The option of requiring emails for guest users can be useful for collecting details about your users and statistics. The collected emails can be found in logs on the back-end.
To test the option, enter first name, second name and email to download the image.
Check the full list of demo downloads which have the email required option
Click the button "More" to open the form for entering data.
Email Required
Video "Blueberries fall to the milk"
This is a video "Ripe fresh fores blueberries fall to the milk" in slow-motion. In this example the user will
▼
Wallpaper - Desert
This is a wallpaper with a country side. In this example the user will be asked to provide an email
▼
Article "Movavi Screen Recorder"
This is an article a document with the article "Movavi Screen Recorder - Superb Screen Recording Solution". In this example
▼
Audio Track "One Fine Day"
This is an audio track "One Fine Day". In this example the user will be asked to provide an email
▼
Ask for Email before Download
In this example user will be asked to provide an email and name before downloading the file
Enabling the Email Required Option
To demand guest users to provide their emails before downloading, you need to configure it in plugin settings.
1) Find the option "Require name and email support mode". You can disable it for all downloads, enable for downloads, or allow to choose it while creating or editing the download.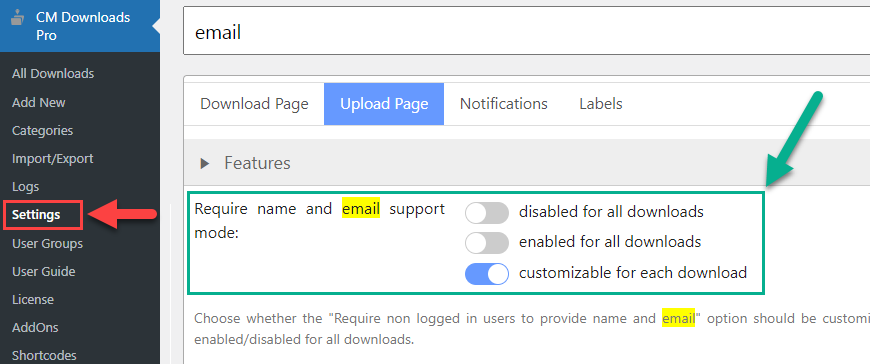 2) If you want all entered data to be sent to certain email, you can enter an email for this in the option "Send to this emails provided by non logged in users".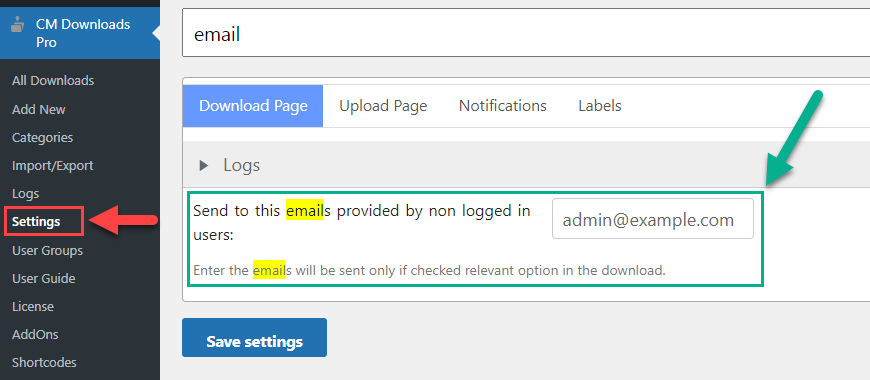 If you choose "customizable for each download" when enabling the option for requiring email, the corresponding option will appear in the upload form. The option is "Require non logged in users to provide name and email".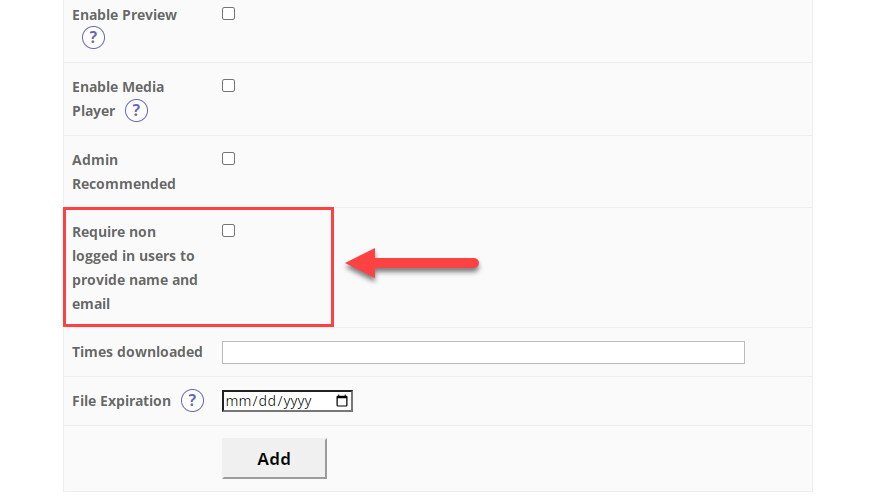 All entered emails are stored on the "Logs" page. You can who and when download each file. You can also export all this data to a CSV file.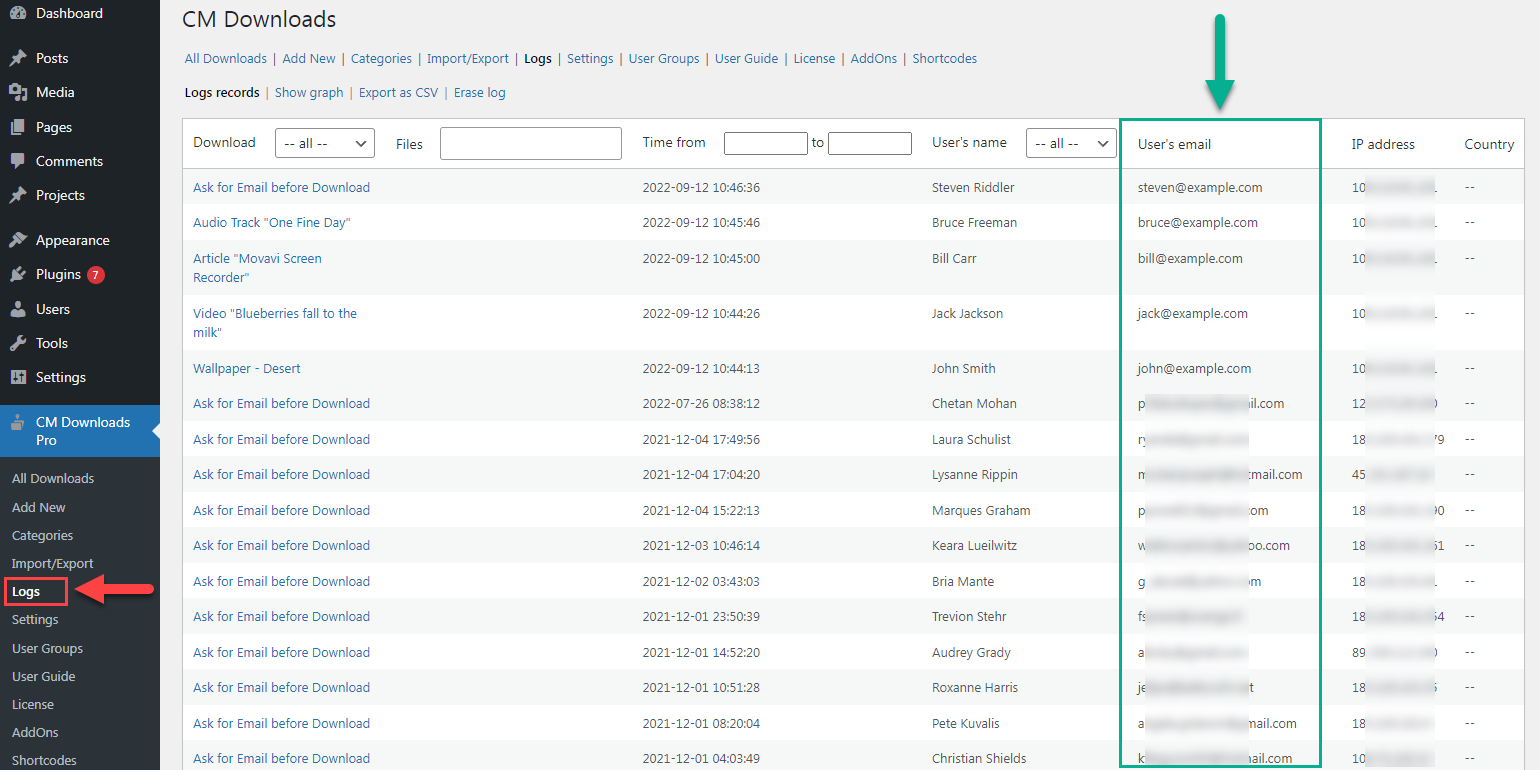 CreativeMinds Download and File Manager Plugin for WordPress creates a secure file sharing directory to easily upload, download, and share text files, videos and images. Protect files with unique passwords, restrict file access by user or user group, charge for downloads via EDD or a virtual wallet, and much more! Get all the tools you need to build an online course, community database, or HR dashboard with this powerful plugin.
For more information go to the plugin product page
Try other WP Download and File Manager Plugin Demos